The UK's Most Trusted Supplier of Warmth
READY TO BURN | FUSS-FREE | QUALITY GUARANTEED
Lekto Woodfuels Ltd is a UK supplier of premier wood-based heating and fuel products, sourced from well-managed, sustainable forests!
Experience the Next Generation of Wood Fuel
Night Briquettes
Our most economical option
8-hour burn time. Helps lower overall wood fuel consumption. Made from natural softwood bark.
Ready to Burn certified.
Order Now
Fire Logs
Our universal all-rounder
Combine high heat output and long burn time. Compact form factor. Easy-to-store packaging.
Ready to Burn certified.
Order Now
Hardwood Heat Logs
Our hottest-burning fuel
High burning temperature. Can heat up your room in just a few minutes. Made from hardwood sawdust.
Ready to Burn certified.
Order Now
Help Save the Environment by Reviewing Lekto
As part of our reforestation efforts, Lekto will plant a tree for every review left on our Trustpilot page. We've already planted 20,000 trees. And will continue to plant them in batches of 5,000 from here on out.
Learn More
Why Choose Lekto?
Because you deserve the best.

Industry-disrupting product quality. At Lekto, we strive to create next-gen products that push boundaries and set new standards. The recipe for our success is simple. We have countless decades of collective experience. And we live by the mantra of continuous improvement.
Luxury customer service experience. You matter to us. Which is why our customer support team will treat you like a VIP. Whether you're a long-term buyer or a new client, they'll do everything they can to provide you with unparalleled customer service.
Effortless shopping experience. With an intuitive site design, the widest selection of quality products, an easy checkout process, and fast delivery, Lekto makes buying wood fuel online easier than ever.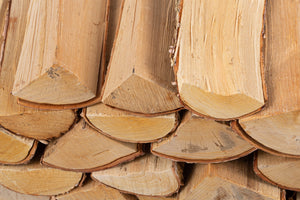 Ultimate Guide to Firewood
Become a firewood expert in just 15 minutes. By the time you'll finish reading this article, you'll know more about firewood than most of the UK population.
Ultimate Guide to Briquettes
Know nothing about briquettes? No problem. By the time you finish reading this article, you'll become a true briquette expert.